WHAT IS A
CERAMIC COATING?
A Ceramic Coating is a liquid polymer that is applied by hand to the exterior of a vehicle. The coating chemically bonds with the vehicle's clearcoat providing a 9h hard sacrificial layer of chemical resistance.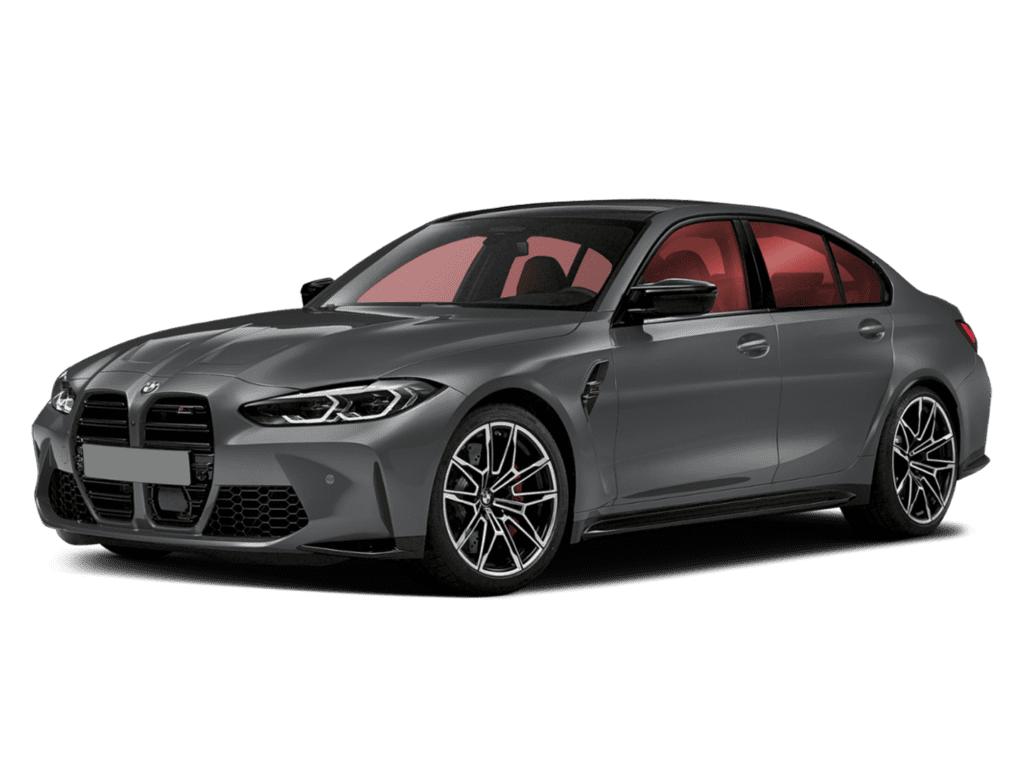 We offer a 3 year coating from 3M as well as 5 and 9 year coatings from Gtechniq. All coatings come with complete factory warranties to ensure customer satisfaction.
Get A Free Estimate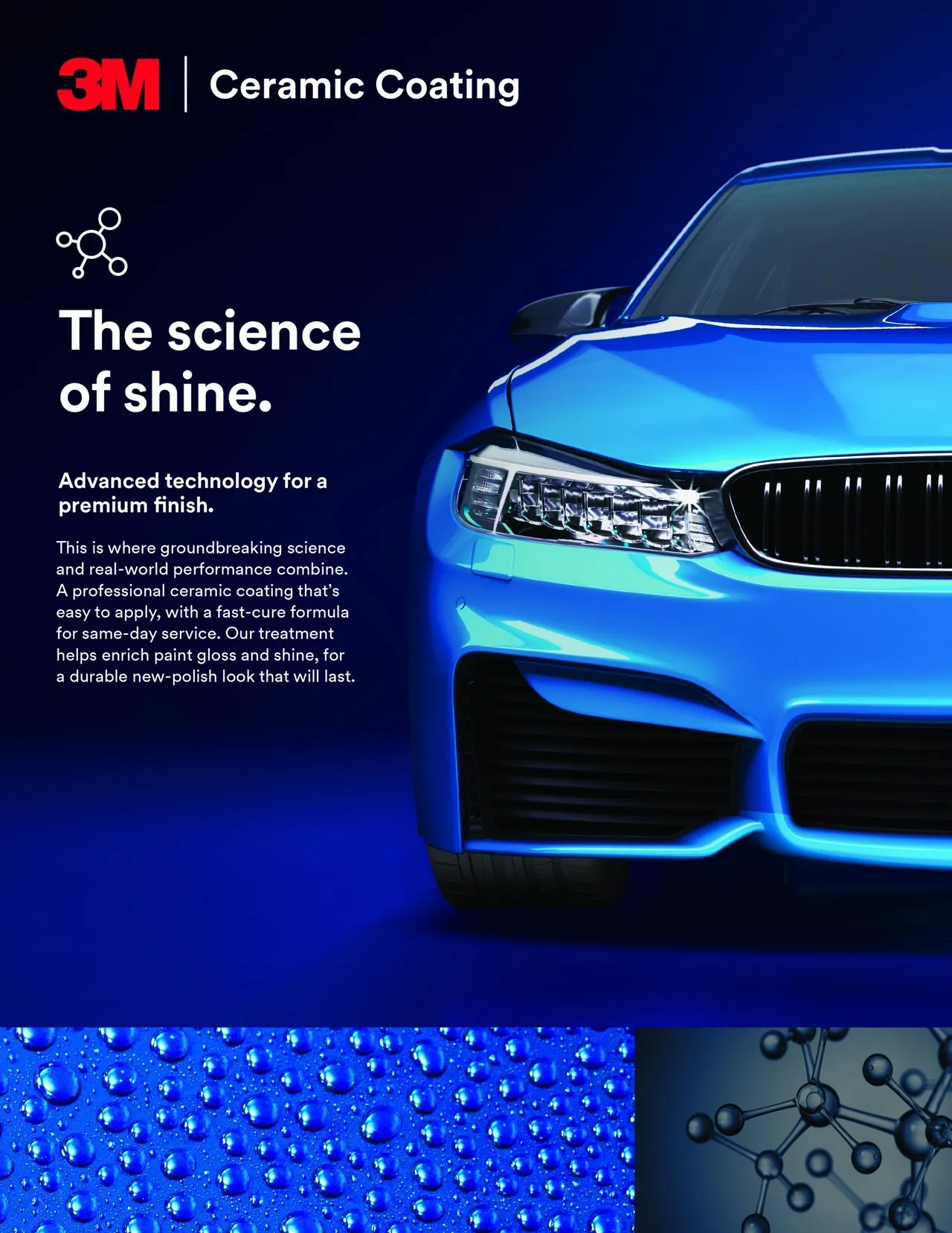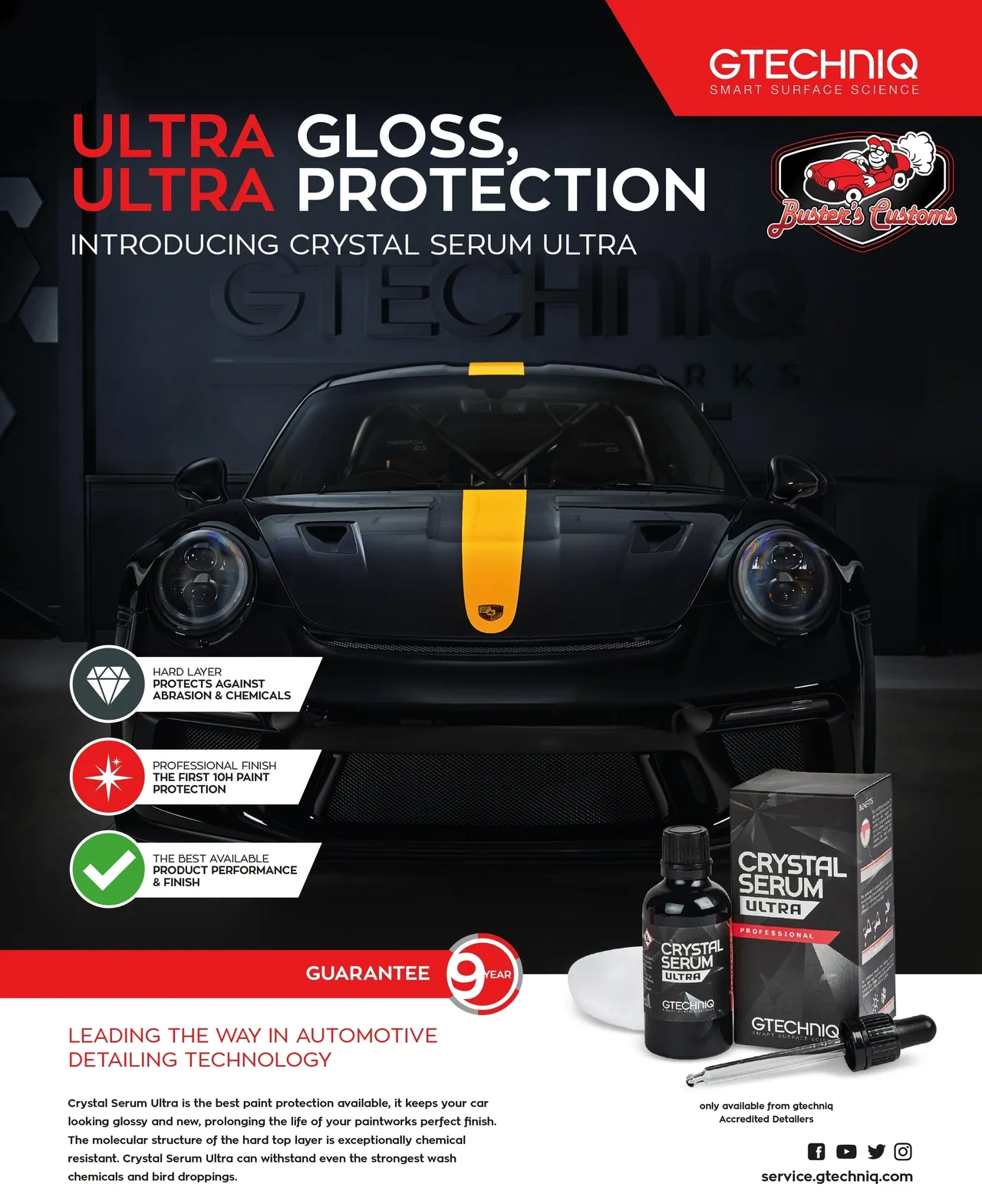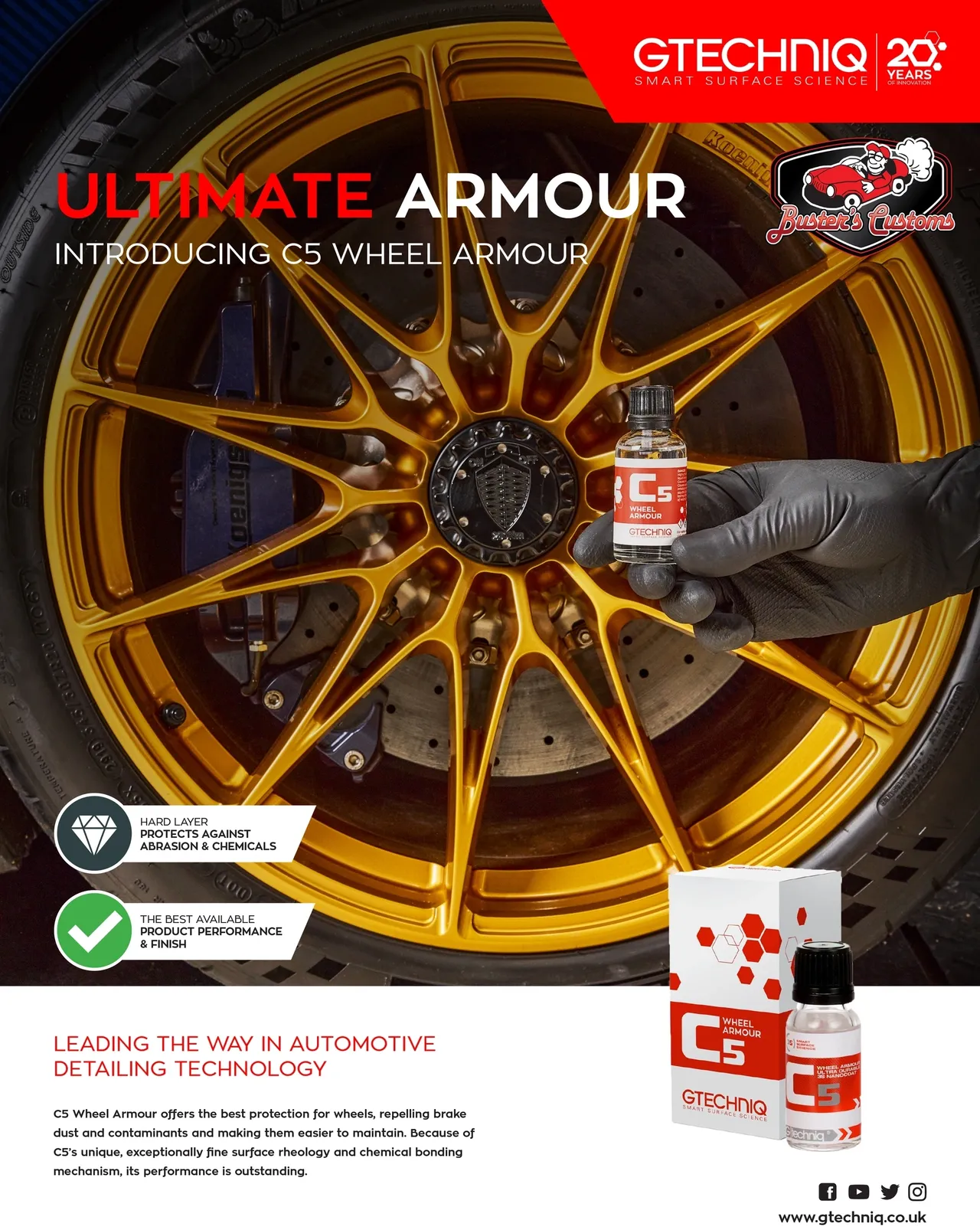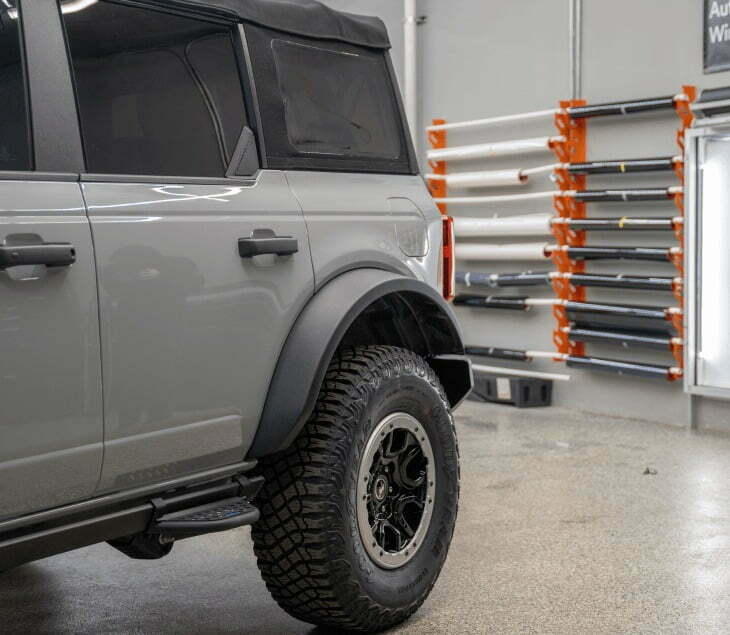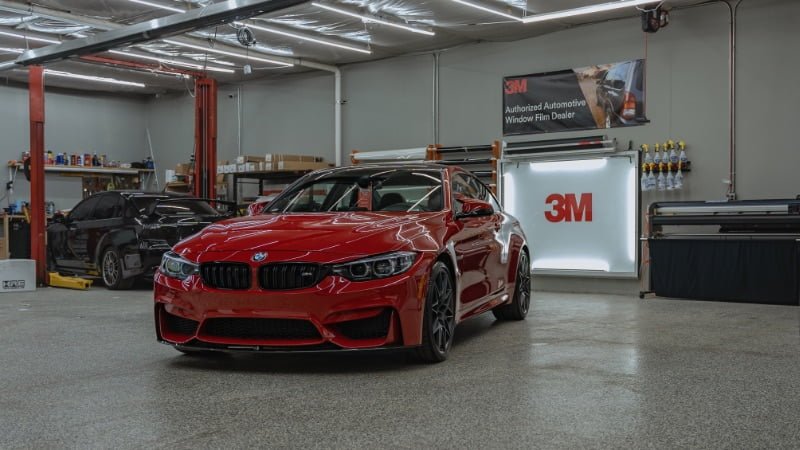 GTECHNIQ CRYSTAL SERUM ULTRA
Full vehicle wash and paint decontamination
One or two step paint correction to remove any scratches and swirls ensuring the paint is in perfect condition before application
9 Years of extremely durable and scratch resistant protection
The most durable coating in the industry that is swirl/chemical resistant  keeping any harsh road chemicals on the surface  preventing any etching and fading.
Comes with our essentials maintenance kit so you can use the best products to keep your car clean
GTECHNIQ CRYSTAL SERUM LIGHT
Full vehicle wash and paint decontamination
Application of Crystal Serum Light
5 Years of durable protection
Creates a sacrificial layer of protection that increases water beading, adding a slick, smooth surface that aids in keeping the vehicle cleaner and allows for easier cleaning of dirt, bug spots, tree sap, and bird droppings
Comes with our basic maintenance kit so you can use the best products to keep your car clean.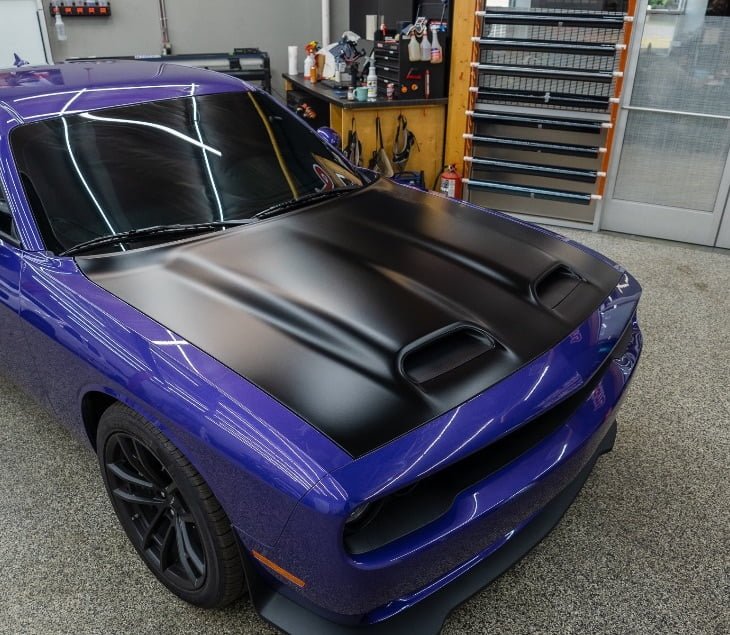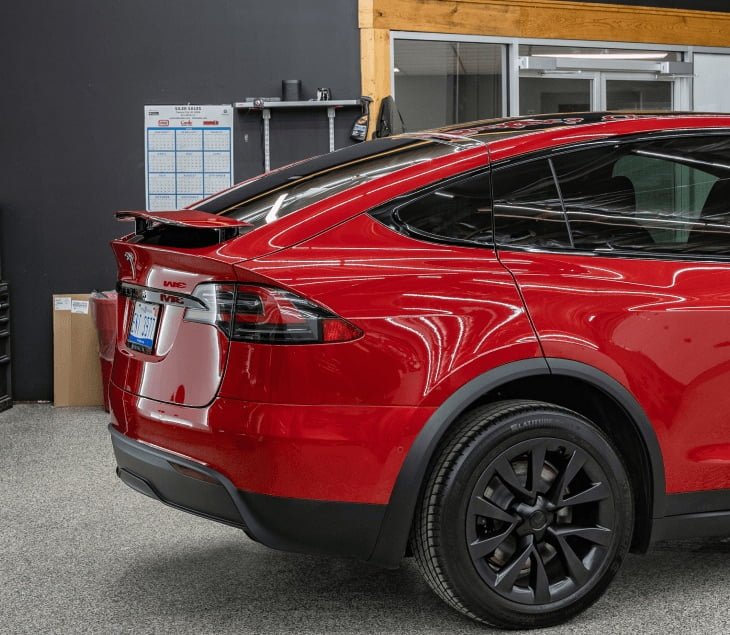 GTECHNIQ HALO
A flexible film ceramic coating to be applied to paint protection film
Increases hydrophobicity of paint protection film
Adds 2 years of durability to paint protection film
Maintains self-healing properties of the paint protection film
Increases water beading, adds a slick, smooth feel that helps shed water and makes maintenance easier than on a non-coated vehicle
3M CERAMIC COATING
Full Vehicle wash and paint decontamination
Application of 3M Ceramic coating
3 Years of durable protection
Increases water beading, adds a slick, smooth feel that helps shed water and makes maintenance easier than on a non-coated vehicle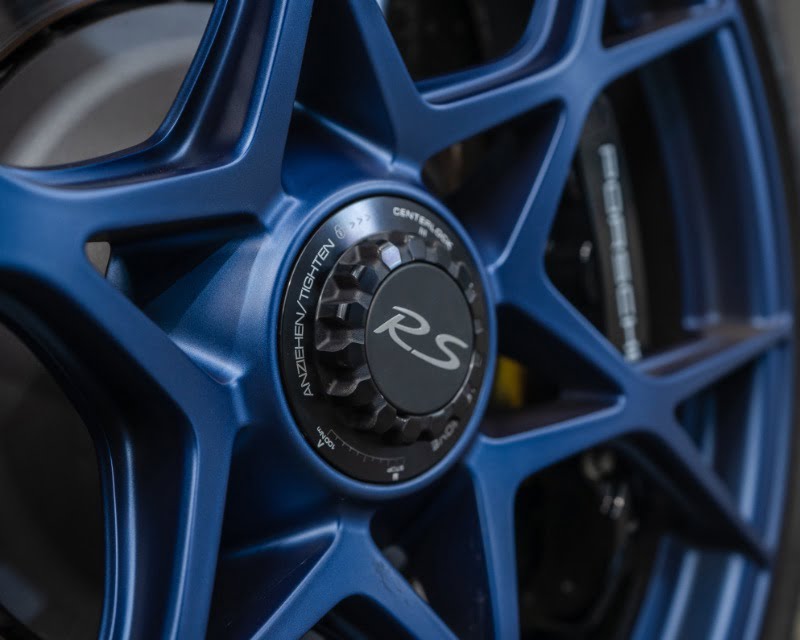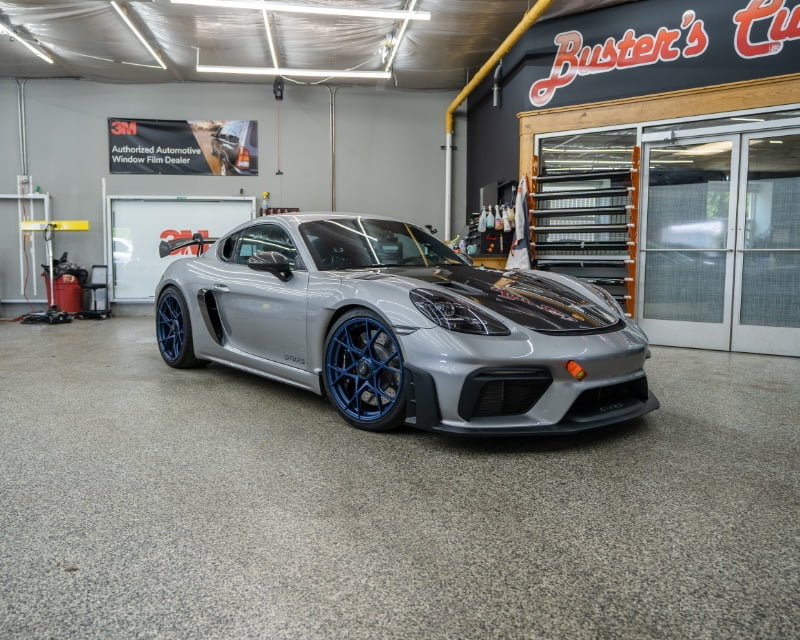 GTECHNIQ WHEEL ARMOUR
2 years of durable protection
Can be applied to wheels and calipers
Uses a unique chemical bond to become the functional heat resistant surface of your rims, making them dirt and brake dust repellant, as well as being much easier to clean
FEYNLAB
5 year- Feynlab Ceramic Ultra V2 is a game-changer in the world of automotive protection, offering a never-seen-before solution that combines a patent pending biphasal technology with long-lasting protection and wide range of benefits for your vehicle. The integration of a basecoat and topcoat in one product provides enhanced depth of color and a hydrophobic surface for easy cleaning, while the unique chemistry ensures that your vehicle remains in excellent condition for years to come. This innovative technology establishes a new standard in the automotive industry. Get ready to experience the benefits of a ceramic coating that truly stands out.
CRYSTAL SERUM ULTRA
Industry leader of ceramic coatings
WHEEL ARMOUR
Ultimate temperature resistant wheel and caliper coating
3M CERAMIC COATING
Amazing coating from the household name you trust
ox-sec
Harmful and destructive Ultraviolet light can break down a vehicle's paint finish causing fading, deteriorating, and a spotty look which can be an eyesore. With a ceramic coating, your vehicle can be protected from the sun's harmful ultraviolet light, prolonging the factory paint and avoiding the process of oxidation.
LOW MAINTENANCE DETAILING
Ceramic coating, once applied, will repel water and harmful chemicals which makes cleaning your vehicle so much easier. Dirt, grime, and road grime will wash off with ease because of the ceramic's hydrophobic properties. The coating also helps prevent water spots from forming after you wash your vehicle.
WHY CHOOSE US?
We provide 3 different ceramic coatings offering different levels of durability and protection to fit all customer's needs. We are professional installers for FeynLab, Gtechniq and 3M for Ceramic Coatings so rest assured you will be getting the best.

Taylor Brown
Google Verified Review
Nick and his team did a fantastic job detailing my wife's Subaru. It was a mess, but after a day spent at Buster's, it came out looking absolutely brand new. Great communication and price point. The only critique I can provide is to evaluate the condition of the car, either at drop-off or via pictures beforehand, to provide an accurate estimate of the detailing, as the condition of her car required an increase to the advertised detailing rate after we dropped it off. Totally understandable, but for some, it may have been an issue. Will use Buster's again!

Jarid Lueck
Google Verified Review
I have taken 4 of my personal vehicles and my mom and grandma have all got tint done by Buster customs!! There is a reason why I have continued to come back to them. Very professional, great attention to detail and the outcome is great every time! I will recommend them to anyone who wants tint done!

Tanner Kaplan
Google Verified Review
Nick and his team did a fantastic job. They truly went above and beyond, were detailed and thorough, and did so in a timely manner. Nick and his team have my business for life. Highly recommend.

Jon
Google Verified Review
I was looking for a place to get my truck windows tinted and was given a few suggestions. Buster's Customs was very prompt in responding, giving a quote, it was easy to schedule, they answered questions and overall just had good communication. EVERYONE I had interaction with there was friendly, professional, and helpful. I am VERY happy with how everything turned out on the truck and so glad I went with Buster's Customs to do it. If you are looking to get any of Buster's Customs services, you are in great hands.

Matt Viper
Google Verified Review
The tint on the truck came out perfect. All the vehicles I've had tinted at Buster's Customs have been flawless. Keep up the great work!

Trevor Shaffer
Google Verified Review
Busters Custom did an amazing job on my vehicle tint. I had the front windows matched to the rear factory tint and they came out perfect. On top of a job well done the customer experience was incredible. They make you feel like a VIP and their scheduling process is a breeze. Will be a returning customer.
Thank you.

Steven King
Google Verified Review
Nick and the team tinted my 2019 Acura MDX and I can't be more happy. This is the second vehicle they have done for me, and it is just amazing.
Thank you so much!!
Services: Sun control window tinting, Privacy window films

Dave G
Google Verified Review
Performed window tint on my mustang and overall care and quality was excellent. Had a few bubbles form and they were more than happy to fix the issue. Great flexibility and good customer service.
Service: Vehicle window tinting

Simone Deyoung
Google Verified Review
First time using Buster's Custom.
Great service.
Detailed options for all price points delivered beforehand in a written proposal.
Impeccable service performed in a timely manner. I was so pleased with the outcome – I left another car there when I picked up the first one.
I highly recommend!